Shlomit stellt sich vor

Hello everyone, my name is Shlomit Schatzmayr and I am a beauty addict. I started my career as a make up artist in the fashion industry over 17 years ago back in Israel. Since then I traveled the world with my work, doing make up and body painting in the most crazy places and settings. I had a long list of dreams and I am very lucky and grateful to mark them all "checked", from seeing my work on a huge screen in Times Square NY to publishing my own book.1.5 years ago I joined Cambio's team, teaching the Pro & Genius classes in Vienna, alongside my normal work on photoshoot sets. My favourite thing is seeing my students grow into the talented artists that they are, realising their potential and go out there to conquer the world!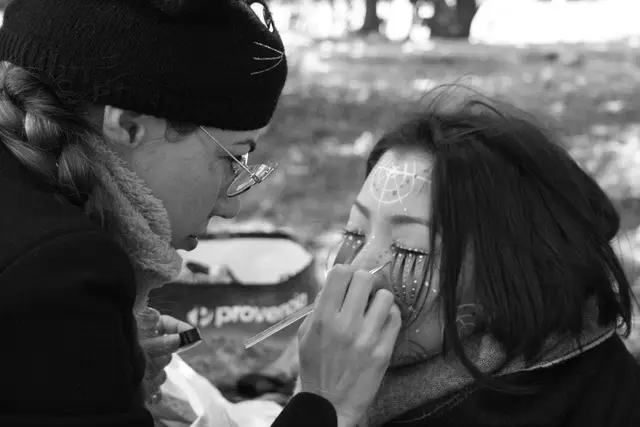 Shlomit's Lieblingsprodukte:

The 2 most important products in my personal make up bag are a mineral foundation and red lipstick. With those 2 alone I can already feel glamorous while letting my skin breath.In my professional bag I have many different brands, from low-priced brands such as Alverde or Catrice, to high-priced brands like Chanel. I especially love the concealers & eyeshadows from Cameleon / Queen Cosmetics, the foundations from Illamasqua and the shimmery loose eyeshadows from Naked Cosmetics.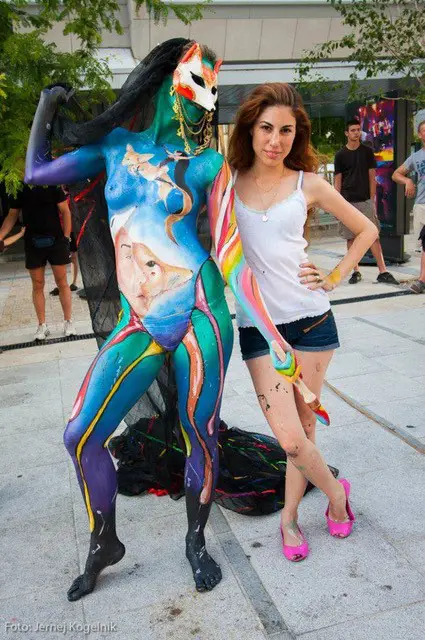 Shlomit's Lieblings-Makeuphack:
My best friend on set is always Glycerin. I love mixing normal eyeshadows with it to make creamy eyeshadows, adding it to anything that needs to look more dewy, and my no.1 hit is a glycerin spray, I can create a glowing skin or a wet look without a problem, perfect for both body and hair.
Shlomit's Lieblingstag im Pro Kurs:
Do I have to choose only 1? I really love them all! But definitely the most emotional days for me are the exam days, when I get to see the amazing creations of my students, see how far they've come in our short time together, how they have grown, how far they have pushed themselves.I feel so proud and so honoured to have had my part in that.These are also of course the saddest days for me, as I always get so close to my students and it's always sad that our time together in class ends. Though I know I will see many of them at work in the future!
Folge Shlomit auf Social Media: